Sigh...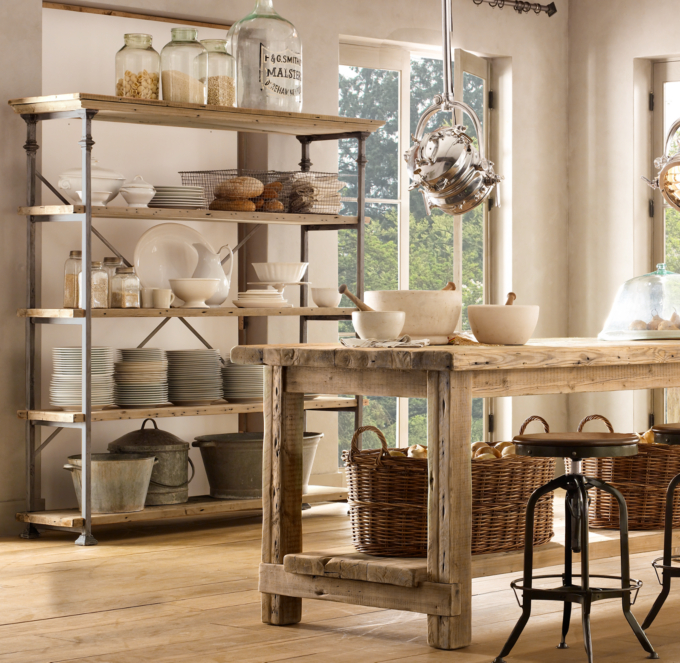 via Restoration Hardware


I have a deep love of industrial-style shelving units, particularly these examples from RH. Without even seeing the rest of the kitchen above, I can confidently say this is the kitchen that haunts my dreams-- light, open, solid, aged, loaded with texture. It doesn't get any better in my humble opinion.
However, despite my adoration of this shelving unit above and the ones following...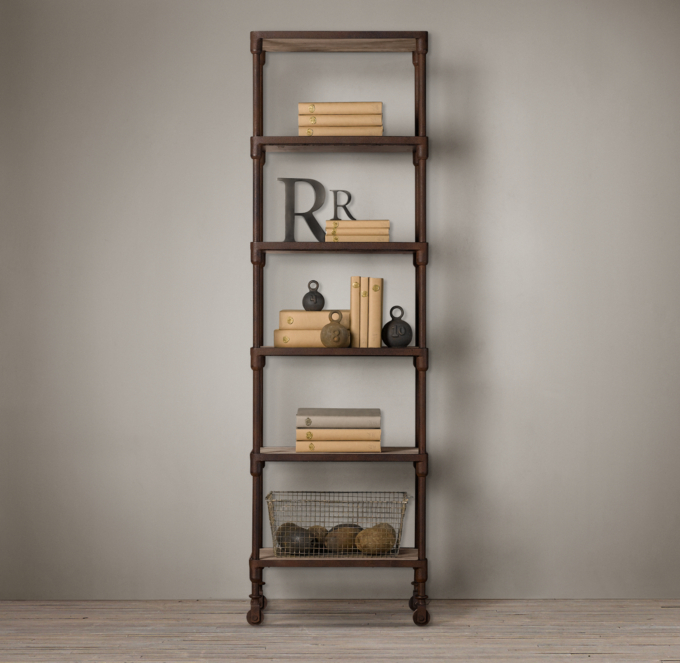 via Restoration Hardware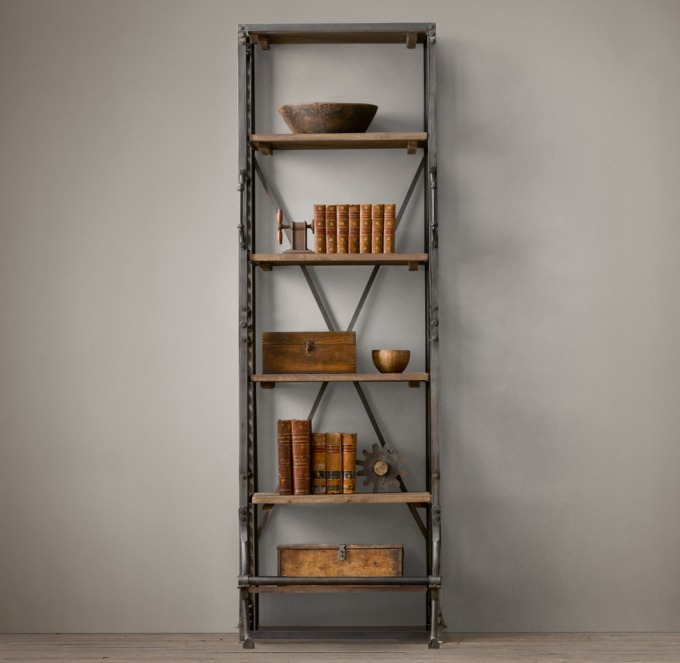 via Restoration Hardware
the reality is that my small space and small budget do not allow for such extravagances. In my case, both of these are very tight, with little wiggle room for non-essential items.
And besides, using what you already own is better for the environment. Dumping perfectly sound items in order to purchase something newer and trendier is wasteful. Through this whole process of downsizing, I am trying to reduce my impact on the planet as well. Limiting my consumption is one way of achieving this goal. Having limitations, however, is not necessarily a bad thing.
As necessity is the mother of invention, limitations give birth to creativity.

Using what I have on hand, with a slight and inexpensive modification, I fashioned a make-do shelving unit to sit in front of the window in my kitchen/dining space.
The space is awkward and must accommodate both the unsightly water cooler and the window. With this shelving unit the open back allows light to stream through the unit and keeps it from feeling visually heavy. In this small space, everything must be functional, flexible, portable, appropriately sized, and visually light.
While this set of shelves may not possess the uber cool vibe of the fancy shelving from Restoration Hardware shown above, it works just fine for me, serving my needs without breaking the bank.
What items have you updated, re-used or repurposed lately?
Until next time...
Anne